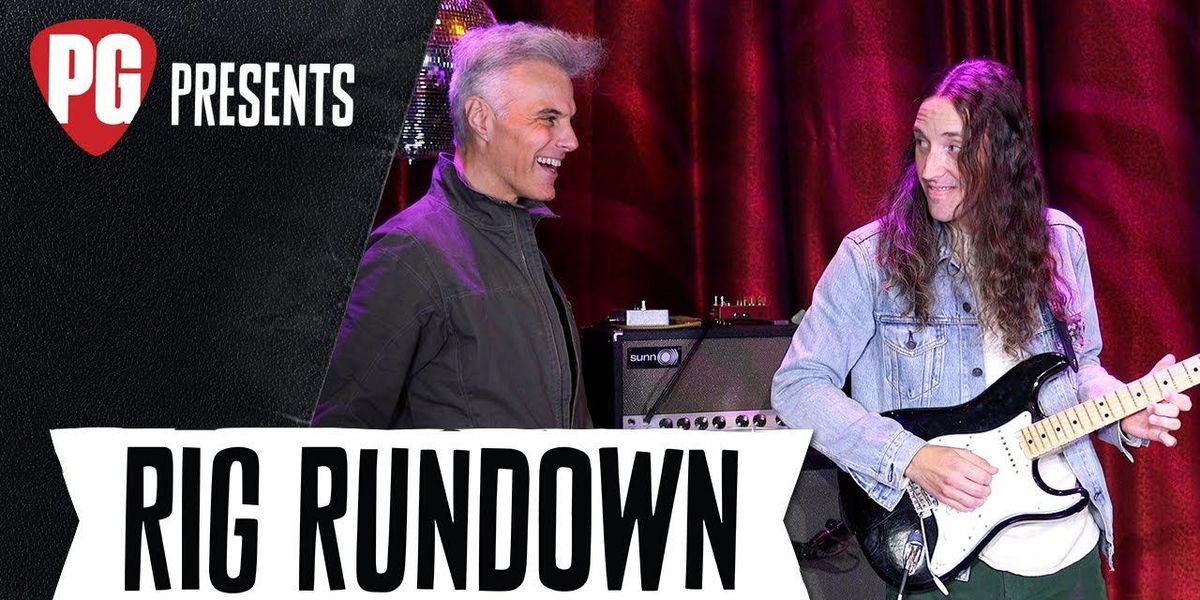 Presentation of the rig: circles around the sun
Founded by the late Neal Casal, this instrumental group of sound explorers grew out of a demand for break music during the Grateful Dead's last series of shows in San Francisco and Chicago in 2015. Originally CATS was going be a non-project, but fan comments prompted Casal and the company to release him as Interludes for the dead. These weren't just wordless covers of Dead, but new creations formed in the essence and spirit of the dead.
---
In 2018, the group released their second double album, Let it roam, and followed it with a completely improvised EP with drummer Joe Russo. Sadly, a week after following their self-titled album, Casal committed suicide. Casal urged the group to continue without him. The band recruited Eric Krasno and Scott Metzger for various tours before settling down with John Lee Shannon in July 2021. Shortly before a concert at the Brooklyn Bowl in Nashville, John Bohlinger caught up with Shannon and bassist Dan Horne to talk about equipment.
[Brought to you by D'Addario XS Strings: http://ddar.io/xs.rr]
The Lonely Ranger
John Lee Shannon goes on tour with just one guitar: a Fender Custom Shop 1969 Journeyman Relic Strat. It features hand-wound '69 pickups in the neck and middle with a Texas Special in the bridge. "It's really barking," Shannon says. "This isn't a 'tame' Strat," he puts D'Addario NYXL (.010 – .046) strings on it and uses Vintage Celluloid Rainbow 0.75mm Pick Boy picks.
Amp on the run
Due to somewhat complicated logistics, Shannon had searched online at various guitar stores in Nashville for an amp that he could purchase at the last minute and use in this race. After flying out of Brooklyn on the morning of the show, he headed straight to Rumble Seat Music to check out this 1968 Sunn 100S and its matching 2×15 cabinet. Shannon posted a bond before arriving in town, hoping the amp would work for him. Obviously he did. He later found out that this amp was on consignment from the King of Nashville Sessions. Tom bukovac.
The mothership!
After experimenting with various pedals on the group's west coast, Shannon tweaked a few things and even took inspiration from Casal's board to form this mothership. The centerpiece is the true Road Rage bypass looper which allows Shannon to individually bring each pedal in and out of the signal flow. Just before the looper is a JAM Pedals Wahcko, which has been custom ordered purely based on the finish. Other highlights include a Greer Amps Super Hornet, Strymon Lex, a trio of Catalinbread pedals (Belle Epoch, Echorec and Topanga), a Walrus Audio Monument, Lovepedal Rubber Chicken and a pair of BearFoot FX (Pale Green and Honey Beest OD).
Vintage atmosphere
Circles Around the Sun takes a lot of musical risks, but that fearlessness extends to their gear choices, as bassist Dan Horne also picks up a single bass on the road. This 1978 Alembic Series 1 has an unusual configuration. While you can power the active mics with batteries, Horne uses an Alembic DS5 power supply to provide power through the cable. (The DS5 also has two outputs, but Horne only uses the bass output.)
Tower of Destiny
The speakers from the Grateful Dead's Wall of Sound era were the inspiration for Horne's three-cabinet tower. The top cabinet was built by Bag End while the bottom two were DIY businesses created by a friend. All three speakers are equipped with a Weber speaker.
Under the hood
The engine behind Horne's sound is this rack, which includes an Alembic F-1X tube preamp – powered by a 12AX7 – and a Crown XLS 1502 power amp. All of Horne's effects are behind him on the pedal drawer and he controls them via a Voodoo Lab PX-8 Plus.
Horne Tone Zone
Horne pedal rack includes Sonic Research ST-300 tuner, Flanger Boss BF-2, MXR carbon copy, MXR 10-band EQ, Vintage Electro-Harmonix Small Stone phase shifter, bass envelope filter MXR and a BearFoot FX Pale Green compressor. He tackles them all with a Voodoo Lab HEX loop selector controlled by a PX-8 Plus.
From your Articles site
Related articles on the web