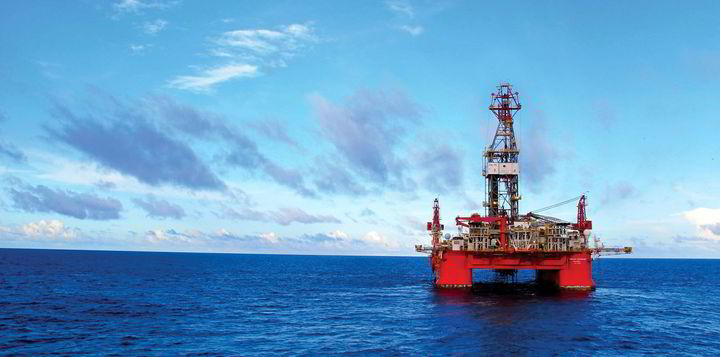 Petrobras on the Campos drill
Brazilian oil giant Petrobras has launched a new drilling campaign in search of pre-salt riches in the ultra-deep waters of the prolific Campos Basin.
Petrobras dug an exploration well in the Dois Irmaos pre-salt zone on March 11 using Diamond Offshore's Ocean Courage semi-submersible rig.
The operation is taking place in 2,769 meters of water and will target hydrocarbons at final depths of more than 5,100 meters, according to data from Brazilian market regulator ANP.
Three prospects have been mapped at Dois Irmaos – Pedra Branca, Pedra do Arpoador and Pedra Bonita.
It was not immediately clear which of the structures was targeted by the campaign, but it is highly likely that Petrobras chose to attack Pedra Branca.
Located in the center of the Dois Irmaos zone, the prospect covers 137 square kilometers and could potentially contain 90% of the block's estimated resources.
The article continues below the ad
Pedra Branca also looks tempting from a geological perspective, as the prospect has a relatively thin and more evenly deposited layer of salt compared to Pedra do Arpoador and Pedra Bonita.
Petrobras acquired Dois Irmaos in Brazil's fourth pre-salt round in June 2018 with an uncontested bid worth $102.5 million and a minimum profit oil share of 16.43%.
ANP estimates that Dois Irmaos has the potential to hold in place risk-free volumes of 2.4 billion barrels of oil.
Petrobras has committed to sinking a single well at Dois Irmaos. Petrobras operates the block with a 45% stake and is associated with European players BP and Equinor with 30% and 25% respectively.
The Dois Irmaos well is one of many wells currently underway in the ultra-deep part of the Campos Basin.
The French oil company TotalEnergies is drilling the Marolo-1 probe in 3,000 meters of water a few kilometers southwest of Dois Irmaos.
Petrobras is also drilling an exploration well in the adjacent pre-salt zone of Alto de Cabo Frio Central, while European supermajor Shell is looking for oil on the outskirts of the Campos Basin with wildcat Bob-1 in Block CM. -791.