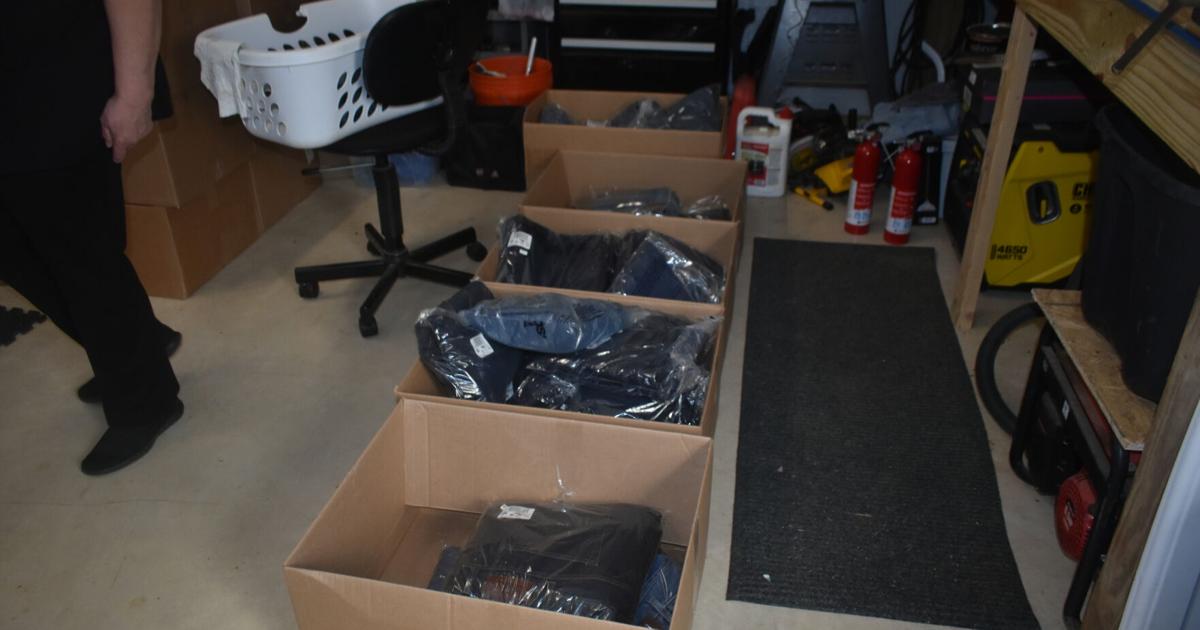 New Businesses Open in Hawkins County | News
Two new businesses have opened in Hawkins County in the past six months. Select Shoes and More opened in September and Wayfaring Massage and Wellness has been open since November.
Select shoes and more
This unique pallet store sells clearance, overstock and off-season items from QVC, Home Shopping Network, Target, Zulily and Lands' End.
Store owner Dianna McLemore and her husband have owned many businesses over the years, including a forklift and mechanic business, a driving school and a small store in Virginia.
McLemore has owned and operated Select Shoes and More since 2003 through an online eBay store.
"My husband was buying (heavy) equipment at government auctions, and I was selling it on eBay for him," McLemore said. "I kept looking around thinking there must be something easier to sell than heavy equipment, and that's when we brought in QVC. "
When her daughter, Erica Seals, needed a job during the pandemic, McLemore expanded her business to open a physical store behind her house.
The store sells clothing for women, men and children as well as shoes and underwear. They also sell items from a few local vendors including jewelry, bows, and handbags.
Unlike most pallet stores that only sell boxes of unsorted items, McLemore and Seals sort items from the pallet and remove or mark any torn or stained items.
"What we're aiming for is the price of a pallet store or closeout item, but with the shopping experience of an outlet or retail store," Seals said. . "We also live in a time where I personally know that I don't have time to dig through the pallets in these pallet stores, but due to the way our economy is set up, I need the prices in the stores. So that's really, I think, what my motivation was to find a middle ground for people in my situation who want nice things at a good price instead of just buying cheap things from a department store.
McLemore said most of their items are new with tags or like new. They don't waste anything either. Instead, items they choose not to place in the store are donated.
"Recycling what we don't use is something we've done before with socks because they're one of those hard-to-sell things," Seals said. "So I brought a huge bag of compression socks to Shepherd's Corner because it was something recyclable; we just don't want it to end up in the trash.
Seals said they could expand by selling more things like books or even selling their own products in the future.
"So if we get shirts in the best condition, I dye them," Seals said.
Seals said they try to price their items at 50% to 85% off the original retail price.
Itinerant massage and well-being
Experienced massage therapists Cori and Erica Latimer decided to open Wayfaring Massage and Wellness in downtown Rogersville to help the community heal from pain.
"We think of ourselves as a wellness spa, but the goal isn't necessarily to pamper our clients so much as to get them to a place where they heal and feel better," Cori said.
Cori and his wife, Erica, specialize in energy work.
"It's an exchange of energy, kind of like a handshake," Cori said. "So we bring your energy to the area where it needs attention, and we also send our energy to that area to create homeostasis in the body."
Erica has been a massage therapist for 21 years and was born there. Through lineage research, she learned that she was most likely a third-generation Native American healer.
Cori has been a massage therapist for 23 years, specializing in injury-specific bodywork.
"I never thought I wanted to be a massage therapist, but I knew what I didn't want to be," Cori said. So one day I was at work in my suit at my desk where I was a mortgage loan officer, and I realized I was doing exactly what I didn't want to do, so I quit my job, I went to massage school and the rest is downhill.
Cori has worked at ski resorts and five star hotels. He has also worked on professional and Olympic athletes.
"I feel like sometimes there's a disconnect between us and someone who has hundreds of millions of dollars — you tend to be more of a servant," Cori said. "But when I'm working on people in Rogersville, I'm working on factory workers, farmers, and people who really need it on a level that a lot of these celebrities and extremely wealthy people probably don't."
The Latimers said massage therapy can help with detoxification, relaxation, lower blood pressure, reduce risk of injury, balance blood pressure, speed up recovery time after an injury and to the liberation of the spirit.
Wayfaring Massage and Wellness currently offers services such as Kinesio Check-In, Thai Massage, Copper Pot Foot Treatments, Injury Specific/Deep Tissue Massages and Therapeutic/Relaxation Massages. Their prices range from $20 to $120 depending on the service you choose.
They also have a person who works with them who offers holistic facials.
They also sell products such as frankincense, crystals, natural lip balm and natural deodorant. They plan to sell their own brand of natural body products.
Cori said that in the future they would like to have more therapists as well as potentially "an herbalist, dietician, acupuncturist or any other type of naturopathic modality."