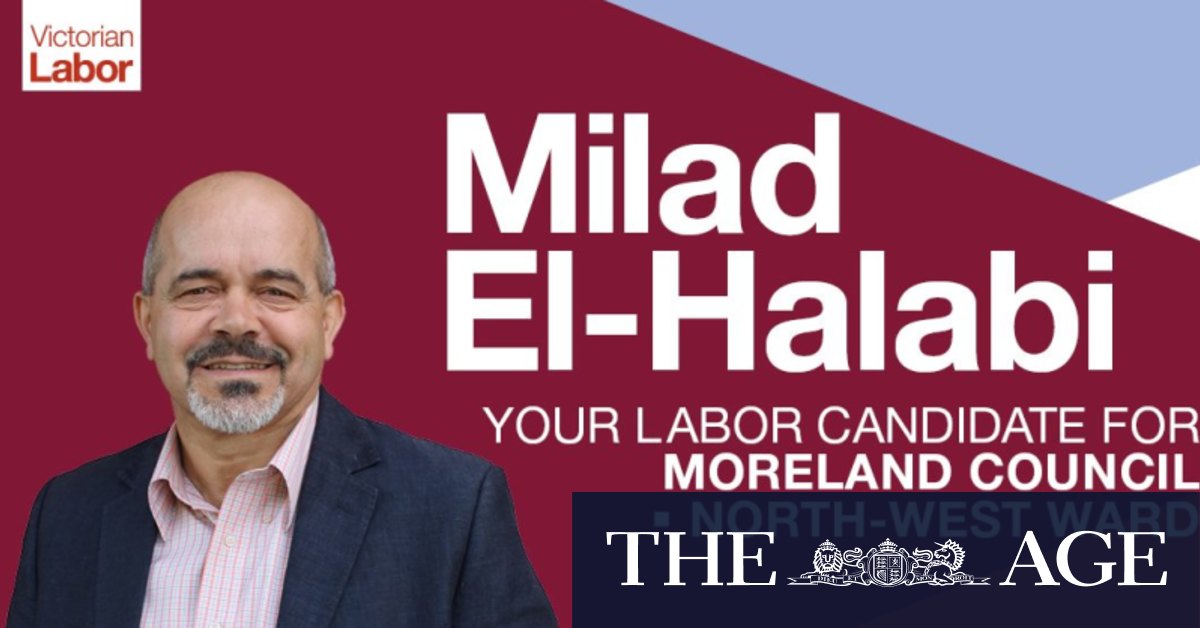 Milad El-Halabi, his wife and daughter accused of stealing ballot papers to rig municipal elections
A former Moreland councilor, his wife and their adult daughter are accused of stealing ballots from voters and conspiring to fraudulently fill them out to rig an election result.
Milad El-Halabi was elected in 2020 as one of four councilors for the North West Ward of Moreland, which covers Melbourne's northern suburbs including Pascoe Vale, Glenroy and Hadfield.
But he resigned from the board this month after being charged by police for allegedly cheating on the ballot. The 59-year-old has also had his ALP membership suspended and the party is considering canceling it.
Mr El-Halabi, his wife Dianna El-Halabi, 51, and their daughter, Tania El-Halabi, 25, were charged by detectives from the Financial Crimes Squad three weeks ago. Their case went to Melbourne Magistrates' Court on Friday, but they were not required to face the online hearing as they were charged on summons.
Charge sheets show they each face 25 charges, each including one count of conspiracy to deceive and defraud voters, council and the Electoral Commission of Victoria and charges of conspiracy to forging a false document, filling out false ballots and interfering with postal voting materials.
They also each face 21 counts of theft. The charges are identical for the three El-Halabis, who live in Pascoe Vale.
The charges allege that between October 6 and October 24, 2020, they stole ballots from Pascoe Vale voters, dishonestly filled them out and submitted them to the VEC. The names of voters they allegedly stole were removed from the indictments.
Their attorney, Robert Richter, QC, has previously said they plan to plead not guilty and contest the charges.
Police investigated election results after a number of voters said they had not received ballot papers, sparking fears they were stolen from letterboxes and filled in fraudulently .