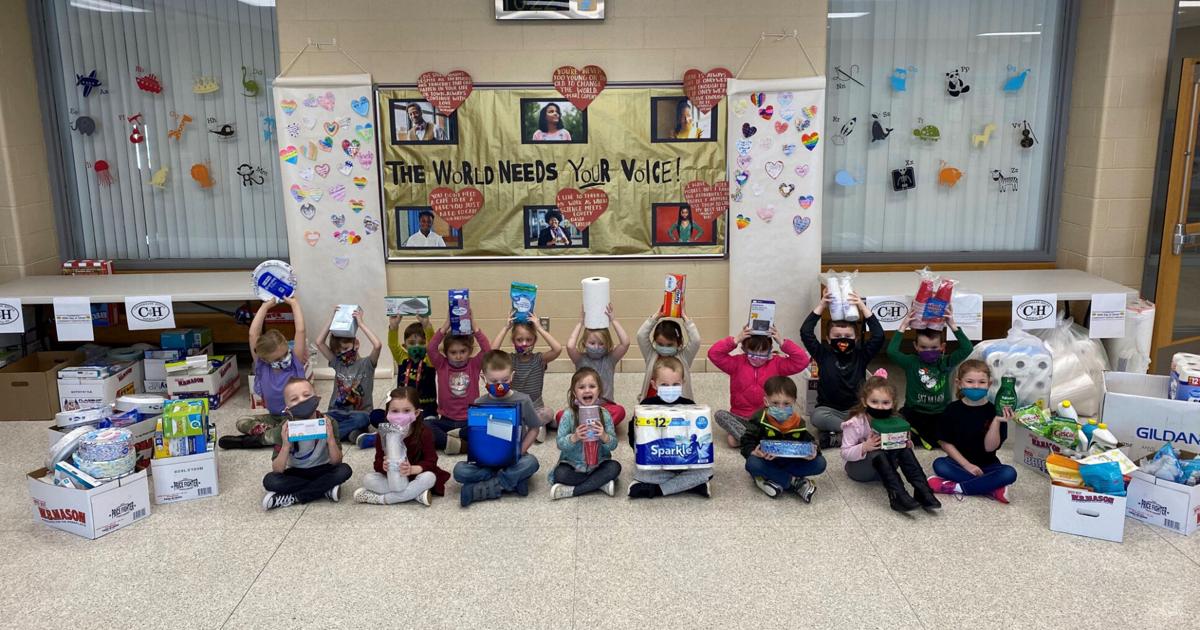 Hundreds of items collected for Crossroads at Byron-Bergen Elementary School | Featured story
BERGEN – When the school calendar hits the 100th day of school, for most that means only 80 days before summer vacation.
For the past 16 years, this has not been the case at Byron-Bergen Elementary School.
Kindergarten teacher Ayn Gardner pitched the idea of ​​an annual community service project, which would end on the 100th day of school.
"I felt it was important to plant the seed of community service in the younger members of our community," Gardner said in a press release. "The district embraced the idea and we've been running an annual project ever since."
This year, the 100th day fell on February 22 when hundreds of items, mostly paper and cleaning supplies, were delivered to Crossroads House in Batavia.
"A mountain of goodies showed up on our doorstep today courtesy of K-5 elementary students from the Byron-Bergen Central School District…" Crossroads House posted on its Facebook page. "We are so grateful and overwhelmed with gratitude to everyone whose act of kindness has given us a lump in our throat. Thank you!"
Students and staff at each grade level, from kindergarten to grade 5, were asked to collect 100 items each.
Crossroads was chosen because of the palliative care it provides to Genesee County residents, Gardner said.
"Given that our school community has lost several staff members this year, we thought this would be a fitting tribute to those staff members," she said.