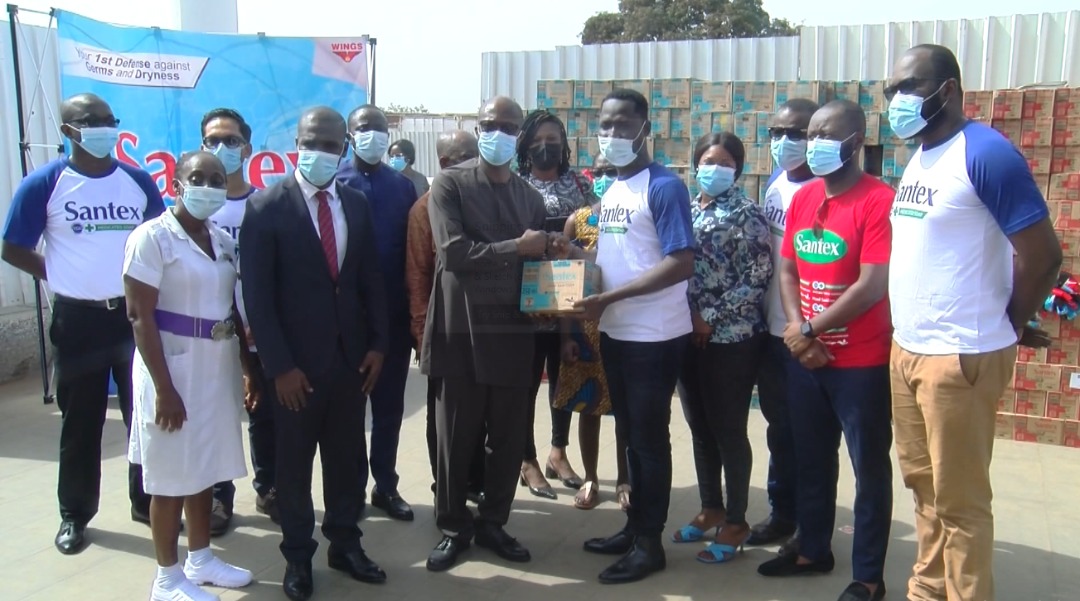 Europrima Industries Limited donates over 3,000 boxes of relief items to Ridge Hospital
Producers of food and household chemicals, Europrima Industries Limited, presented various relief items worth GHC 4,000 to the Greater Accra Regional Hospital.
The items included, among others, Santex medicated soap and So Klin washing powder.
The donation is intended to boost the delivery of health care by providing protection against infection.
Head of Administration and Finance of Europrima Industries Limited, Frank Peprah explained that the donation is part of corporate social responsibility.
He took the opportunity to warn the general public against counterfeit products in the market, stating that "in one or two cases the brand has had problems with counterfeit products; but I encourage and advise customers to always look for our well-branded products.
"Consumers can visit any of our accredited distributors across the country to obtain original products, a report must be made if a customer encounters a counterfeit product from Europrima Industries Limited," he added.
Meanwhile, the Medical Director of Greater Accra Regional Hospital, Dr Emmanuel Srofenyo, is appealing to companies to help the facility with logistical support.
According to him, the facility is still struggling to provide services to patients as COVID-19 has affected them greatly.
Europrima Industries Limited is the manufacturer of Santex Antiseptic Soap, So Klin, BOOM Washing Powder, Supreme Instant Noodles and Top Coffee among others.