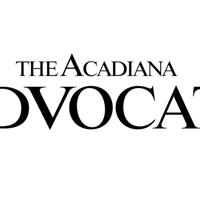 Consult the Outdoors calendar | Sports
MONDAY TUESDAY
GULF COUNCIL CORAL ADVISORY GROUP MEETING: 8:00 a.m.-4:00 p.m. (CST), Monday; 8-11 a.m. Tuesday, virtual meeting only. Website: gulfcouncil.org.
TUESDAY
TURKEY HUNTING LOTTERY REGISTRATION DEADLINE: 8 regular hunts and 9 youth-only hunts in the Wildlife and Fisheries EMAs. $10 fee. Online applications only: louisianaoutdoors.com/lottery-applications. Email David Hayden: dhayden@wlf.la.gov
WHITE LAKE FISHING LICENSE LOTTERY DEADLINE: Licenses are valid from March 15th to August 15th. 15. 100 license with boat restrictions. $10 fee plus $40 permit fee (if selected). Online applications only: louisianaoutdoors.com/lottery-applications. Email Schuyler Dartez: sdartez@wlf.la.gov.
THURSDAY-SUNDAY
BASSMASTER ELITE SERIES: St. John's River, Launches 7:30 a.m. EST, City Docks, Palatka, FL. Live weigh-in: bassmaster.com. Saturday-Sunday, live broadcast at 7 a.m., cable network FS1.
HUNTING SEASONS
GEESE: West Zone, through Feb. 6, Third Division, includes Blue, Snowy and Ross's species, Speckles and Canada species.
ORDER OF CONSERVATION/GEES: West zone, from February 7 to March 6; East Zone, until March 6. No daily limit or possession limit. Electronic calls and shotguns that can hold more than three shells allowed. Catch limited to catches of blue, white and Ross's geese.
DEER/ARCHY: Through Feb. 15, State Deer Zones 5, 6, and 9. Taken allowed for both sexes. Closed in State Deer zones 1, 2, 3, 4, 7, 8 and 10.
QUAILS/RABBITS/BEAKS/SQUIRRELS: until February 28.
AT THE CORNER
FEB. 14—BATON ROUGE FLY FISHERMEN'S MEETING: 7:00 p.m., Room 204, Adult Education Building, Broadmoor Methodist, 10230 Mollylea, Baton Rouge. Website: rsff.org.
FEB. 16-20—46th NATIONAL WILD TURKEY FEDERATION CONVENTION: Gaylord Opryland Center, Nashville. Website: nwtf.org
FEB. 19—LA. QUALIFIED HIGH SCHOOL/JUNIOR – EASTERN DIVISION: Doiron's Landing Stephensville. Call Tommy Abbott (504) 722-6638. Website: louisianahighschoolbassnation.com
FEB. 19—BECOMING AN OUTDOORS/HANDGUNS BASIC: 10:00 a.m.-3:00 p.m., Outdoor Education Center, Woodworth. Functioning, suitable handgun for hunting/hobby, safety, shooting and cleaning. Material provided. For 18 years and over. Fees $35. Limited class size. State Wildlife and Fisheries Event. Website: lawff.org/arc. Email: Dana Norsworthy: dnorsworthy@wlf.la.gov
LDWF UPDATES
-Elmer's Island Wildlife Sanctuary is open.
-Registration open for March 19 Become an Outdoorswoman/Shotguns for ages 18 and up. Website: lawff.org/arc. Email: Dana Norsworthy: dnorsworthy@wlf.la.gov
-Closed: Wax Lake Outlet Campground (Atchafalaya Delta WMA); fishing docks and boat ramp next to the Island Road water control structure and at the northeast corner of Wonder Lake (Pointe-aux-Chênes FMZ; three other docks and boat ramp Island Road water remain open); Hope Canal Road boat launch (Maurepas Swamp WMA); a section of East Road on Bayou Wauksha (Thistlethwaite WMA); Launch of Deer Park oxbow (Concordia Parish); and Woodworth Rifle Range (Rapids Parish).
-Hunter education course. Website: wlf.louisiana.gov/page/hunter-education.
FISH/SHRIMP
RECREATIONAL SEASONS OPEN: Most snapper species and all groupers except gag, goliath and Nassau groupers in state/federal waters.
SHRIMP: All coastal waters in the state are closed, except open twin-rig waters in the Breton/Chandeleur Straits.
CLOSED SEASONS: Recreational red snapper, gag grouper, gray triggerfish and greater amberjack. Commercial king mackerel (hook and line; gillnet) in the southern Gulf of Mexico. Commercial catch of large inshore sharks (inshore major groups and hammerheads) closed.
E-mail: jmacaluso@theadvocate.com