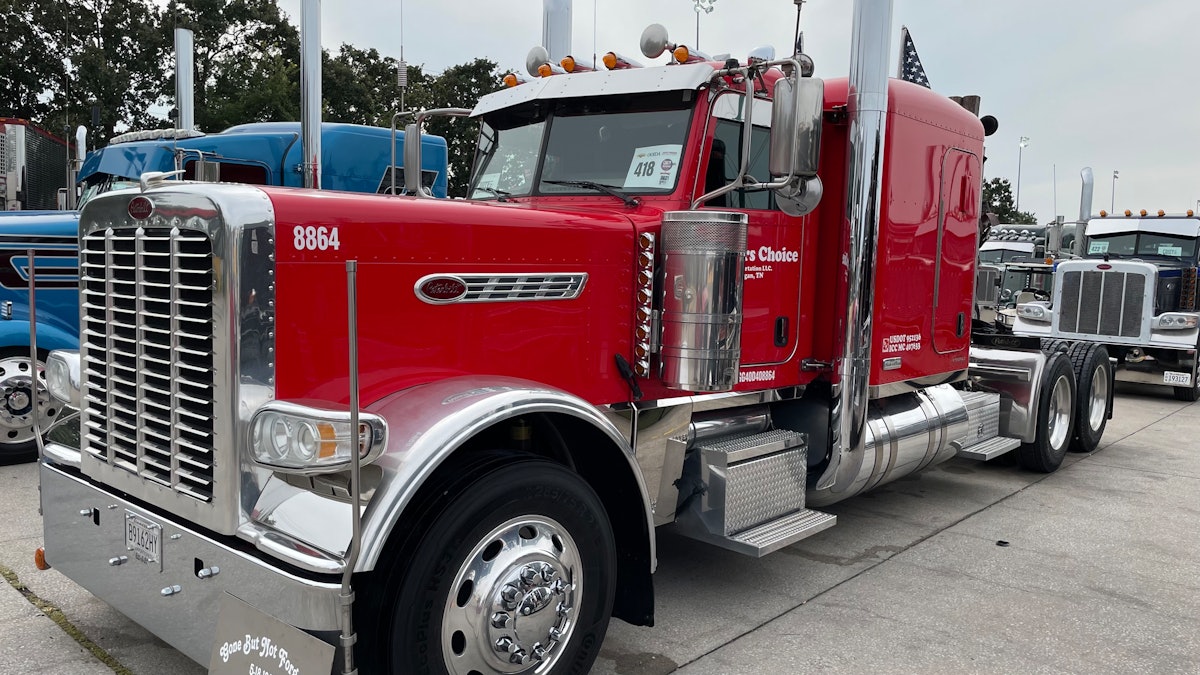 2016 Pete glider a tribute to a father's legacy
Lynn Wilson drives this 2016 Peterbilt 389 Glider Company Truck for Shipper's Choice in Reagan, Tennessee. He showed the truck at the Guilty by Association Truck Show in Joplin, Missouri, in September of last year.
Lynn's father, Troy, drove for Shipper's Choice for 35 years until his death in April 2021. He was assigned the truck when it was new, and after his death Lynn took it over.
Lynn Wilson placed this sign in front of her truck at GBATS to commemorate her late father, Troy. Troy's CB handle was "Butterfingers", and to carry on that legacy, Lynn took on the "Baby Ruth" handle.
"From a kid to now, I've always been in trucking, I've been in trucking — I grew up in the passenger seat of a truck," Lynn said. His dad "showed me everything from how to keep a logbook to how to truck to anything you could think of to do with trucking. It was my first phone call every day. I was getting up and was starting my day and calling dad Whatever it was, whatever we were just talking and having a good time Losing him is a big blow but as far as I've been in those truck shows…it really helps."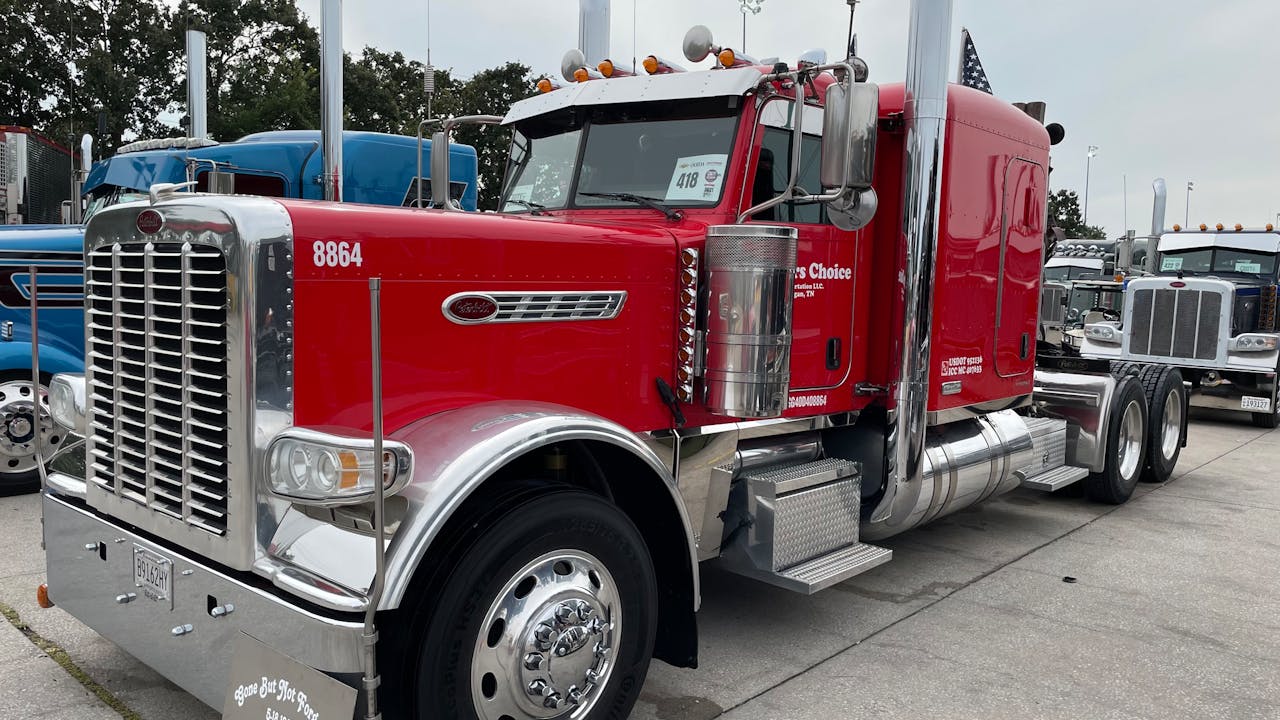 Since Troy Wilson died on the road in April 2021, Lynn Wilson has driven the rig hauling mostly steel, scrap cars and more. He races all over the country and likes to take the rig to truck shows to show his pride in being able to carry on his father's legacy.
The 2016 might be a corporate truck, but Troy and Lynn both added a number of their own custom touches, including additional running lights and bumper lights. Troy added the guide sticks to the front of the truck as a throwback to his younger days in trucking when they were more common to see, Lynn says.
The truck sports a 60-series Detroit with a 13-speed, 3:55 rear.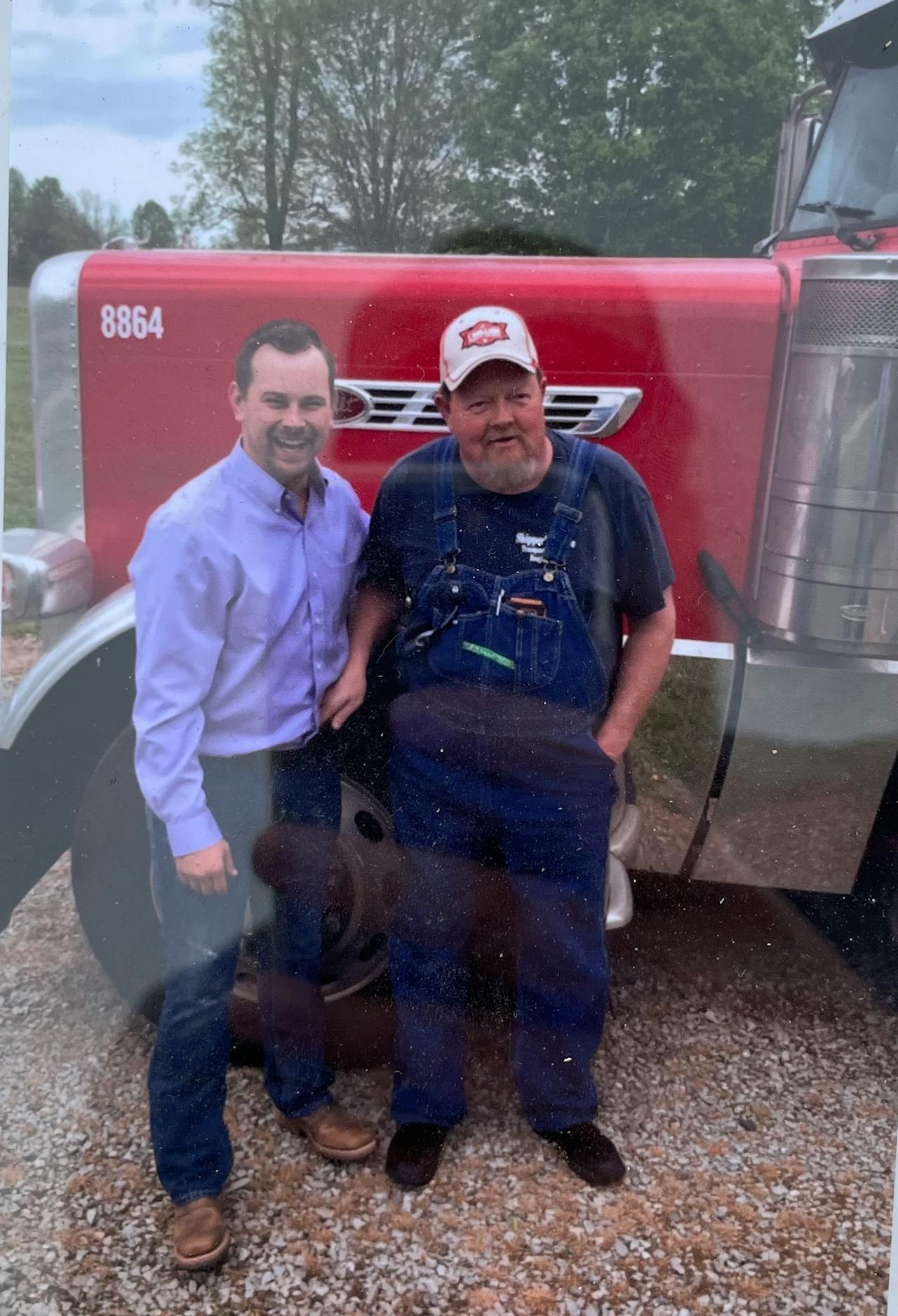 Lynn Wilson (left), pictured with her father, Troy, shortly before he passed away last year.